How To Select The Right ERP System For Your Business?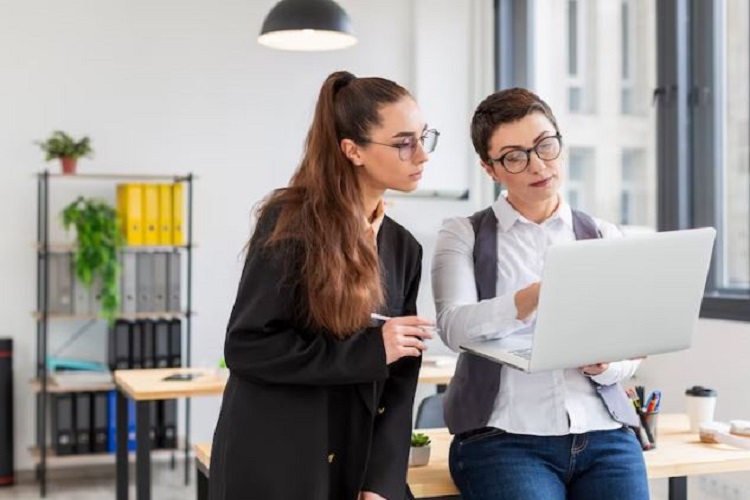 To improve business processes, most of the companies have realized the need to have good ERP software in place. The main purpose of having an Enterprise Resource Software (ERP) system is that it unites
⇨ Back-office apps
⇨ Workflows and
⇨ Other business processes
You can have all these things on one platform.
Besides, ERP software can also
⇨ Raise the quality of data
⇨ Improve sharing of data and
⇨ Make the role of admin more visible
But in order to get the best results, it is vital that you choose the right type of ERP program. Here we will discuss what all features an ERP program must have. It will help you to make an informed decision on your purchase. And you will get value for the money that you have spent. Just read on to learn more about how to select an ERP program for your business.
Follow These 8 Easy Steps And Learn How To Choose The Right ERP System
1. Define your specific business needs
To get an ERP installed in your office, you need to first evaluate your business requirements. This will let you know as to how an ERP system might help you to transform your business. This could be essential before you start looking for vendors. An ERP system must be:
⇨ Industry specific
⇨ Easy to deploy
⇨ User-friendly
⇨ Scalable
⇨ Customizable
⇨ Support latest technology
⇨ Easy to integrate with existing system
2. Outline the criteria for vendor selection
As part of the process to learn how to choose an ERP program, you will have to look for vendors that supply such programs. So, you need to establish some criteria for vendor selection. Outline what type of features you will need in the ERP system.
3. Plan a budget and timeline for the ERP
You need to plan a budget and the time span in which you will need the ERP system. The cost of the program will depend on the size of your business. And the implementation of the project can take few months or even years.
4. Prepare a list of ERPs that meet your criteria
The actual process of how to pick an ERP system starts now. You need to have list of ERP programs that fulfil your criteria. Next, you will have to contact vendors and get quotes. Compare the features and pricing in detail.
5. Get free demos from all vendors
At the time of evaluating your options, it is vital to get free demos offered by vendors. You can get answers for any questions that you may have during the free demos. So, devote some time for the demos. It will require planning.
6. Take advantage of the demos and free trials
Some vendors might be ready to provide in-house demos. It will give you the chance to clarify your doubts.
7. Make use of a score system to select the right program
If you want to choose an ERP system, which has features which you need, you need to use a score system. It will let you know how each program is likely to perform in your business setting.
8. Choose the best vendor and finalize a deal and negotiate terms
If you compare the scores then you will know which system is best for your business. Contact the chosen vendor and negotiate terms as well as pricing to finalize a deal.
Seek Help From Experts To Know More On How To Choose An ERP System
To sum it up all, finding a good ERP system for your business can take some time. But if you follow the aforesaid steps, the task might be easy. After all, you are going to put in lot of money for the project. So, you need good results. If you get the right system installed then you will reap benefits.
A poor quality ERP system can lead to failure of the project. Money will go down the drain just due to the fact you didn't know how to select an erp system. A flawed selection process can lead to that. It will be shear wastage of time and money.
If you are still confused on how you should go ahead with the process then it is better to seek help from experts. Webmyne Systems can offer its knowledge and experience to make your effort a success. To get answers for your questions, you can just have a talk with one of our experts. Contact us today!