Why Use Agile Methodology To Handle And Manage Projects?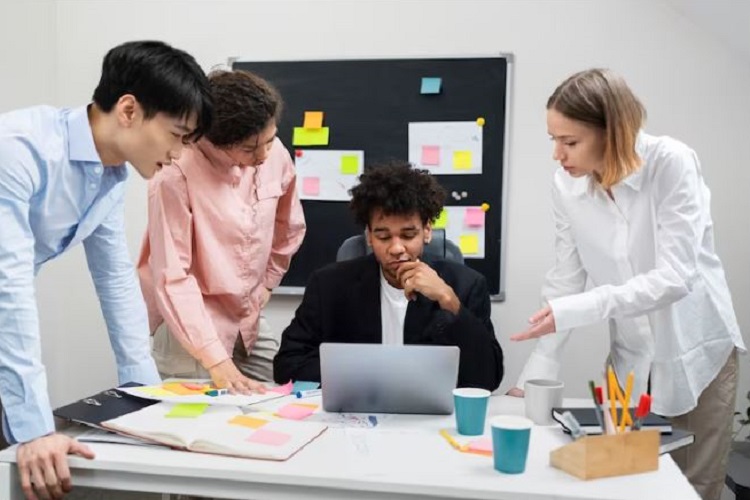 It is the way to manage projects in several stages. Clients and developers work as a team to assess the progress made at each stage of the project. This working together is the key to implement the project with a much greater degree of success.
As the stakeholders in projects collaborate with each other at each stage, the results are quick and fast progress is made. As the project work starts, the team will plan, implement and evaluate work done at each stage. This helps the team to handle even a complex project with ease.
However, it is vital that you know more about agile methodology. Here we will give you a brief idea about the varied frameworks and how to manage agile projects. Besides, there are some teamwork templates that you can use to make the process even faster. Read on to learn more!
Why Agile Methodology Is Important? And How A Training Course Can Help?
You need to be aware that managing projects with agile methodology is the latest trend. So, it is vital that you have the skills to adapt to the new way of handling projects. It may help you to work better as a team, fulfil clients' expectations and make projects more flexible.
You might think, "Why to choose agile methodology to handle projects?" But you need to know that times have changed. If you don't respond to the ever changing market dynamics then you could face hard times. It will have great bearing on your business. Isn't it? So, you too need to adapt to the changes.
It is hard to face the test posed by agile methodologies. Some sort of training is needed to use the agile methodology. If you get the knowledge and skills to go ahead then you will stand to gain. We offer courses that can help you to understand why agile is better and how to handle projects with agile methodology.
In our training course, our experts will teach you the principles and practices of agile methodology. And you will also learn Lean, Scrum and XP. All such things will help your team to know how to use a common language at work and prevent conflicts.
Why Is Agile Methodology The Best?
You may wonder as to why is agile good. But few of you might know that it took a lot of time to do projects prior to 2001. After all, it takes time to plan, design, develop and implement a project. And getting approvals made the implementation process run overtime.
The agile methodology to handle projects was developed to make things easy. Both the parties work together at every stage and make sure that things go fine. It is the team that plans, executes and implements the project. That helps to maintain the balance between multiple processes that are at work.
Why To Choose Agile Methodology? Here Are The 4 Advantages Of Doing So
There are some unique advantages offered by the agile methodology to manage projects. Some of them are:
1. More flexibility
It gives team members high degree of flexibility to handle projects. The other models might not give. Team members can make changes as and when they are required.
2. Better contacts
Team members of the project are in contact with each other at every stage. So, it helps in getting feedback. This way there is no place for any kind of confusion.
3. Risks are much less
In projects that are more complex there are inherent risks as well. But with agile methodology, these risks get reduced. This is due to the fact that the project is handled in several stages. This gives project managers the chance to listen to their clients' demands.
4. Better client satisfaction
In projects where the agile development methodology is used, it has been found that there is high level of client satisfaction. This is on account of the fact that clients are involved at each stage in the execution of projects. So, they keep giving feedbacks to project managers. It helps the managers to incorporate client suggestions during each stage of the development process.

Know Why Agile Model Is Best? And How Our Training Course May Help You
To sum it up all, the agile methodology to manage and handle projects gives top quality results. It proves to be useful in simple as well as complex projects. Team members from both sides get the chance to work together and create a solution that works best for the clients.
Here at Webmyne Systems, we offer training to help you to familiarise with the basics of the agile methodology. Our experts will also teach you the varied methodologies that are at work at present. To know more about our agile development course and fees, you can just talk to our experts today! Contact us now!