Seek Help From A Top Class Outsourced Lead Generation Service To Raise Earnings Quickly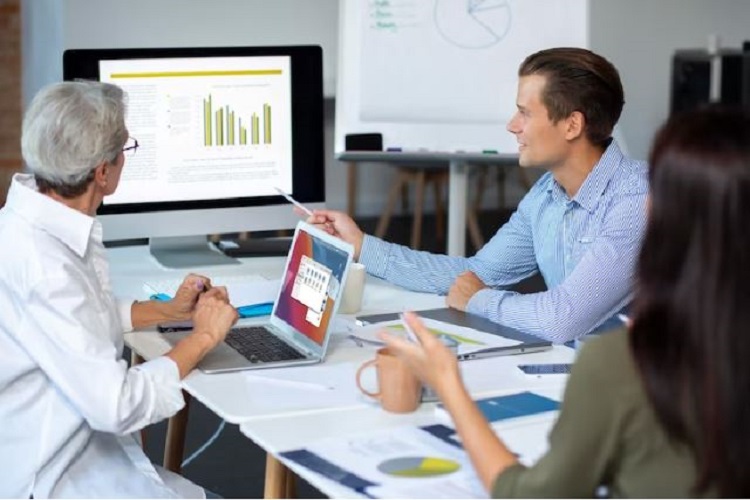 You need to get non-stop leads to keep your business afloat. And it can be a hard task at times. So, it is better that you seek help from some good lead service provider. This is what is called outsourcing.
If some other company gets the leads for you then it will help your business to grow quickly. This way you will also free up time and focus on getting more clients. Besides, you will also save lot of money.
There will be no need to train staff and conduct pricey ad campaigns. It is the lead supply company that will do all the work. And the price that it will charge is easy to afford. You just have to sign a contract with the company and tell it the type of leads you will need and how many each week or month. Learn more about outsourced lead gen now!
On Lead Generation Outsourcing Services - Here Is What All You Need To Know?
Leads can be got through varied ways. But some of the most well known methods are as under:
⇨ Cold calling
⇨ Email campaigns
⇨ Through Linked-In
⇨ Webinar follow-ups
⇨ Follow-ups of trade shows
You can get leads through all of the aforesaid ways if you outsource the job to a lead generator service. But it is vital that you make sure that you have found the right type of lead supply service to work with.
For that you need to consider some factors as mentioned below:
Target audience : The sales lead generation outsourcing service must know your target audience well. So, it will be easy to reach out to them.

Plan out a budget : Before you are out to outsource the lead generation exercise, you need to plan out a budget. It will help you to find the right type of lead service provider for your business.

Decide time-frame : If you decide the time-frame for getting leads then you can tell the lead service about it


Check reputation : Once you have chosen the best lead supply service for your business then you need to check its reputation. One way to do it is to go through past client experiences. Only then you can sign a deal.
How to choose a good lead generation company?
To grow your client base fast, it is vital that you find the best lead outsourcing demand generation. So, it is better that you follow these steps.
1. You need to do a good amount of research
Get free quotes from several lead supply companies after checking their past records. See what types of lead services each of them offers and compare their price rates. it will help you to locate the best lead service for your business.
2. You can check with past clients about their experiences
Contact past clients and know from them as to what they felt about the lead service with which you plan to work.
3. Verify the track record and expertise of the lead service
The lead service must have expertise and experience in your industry. It needs to know the target audience really well so that it can reach out to them with the right approach.
4. You also have the chance to know what your rivals are doing
Your rivals might also have a social media presence. You can see what they do. Some things might work for them and some may not. The same applies to your business. It will help you to reshape your strategy.
4. You can assess the strategy used by the lead service
It will help to get genuine leads and thus, meet your business goals. That is crucial to raise your earnings every year.

Grow Your Business Fast With The Best Outsourced Lead Generation Services
It is hard to get fresh leads every day and keep the sales funnel filled. You need to put in lot of time and money to find new clients. The better way out is to get the work done from a trusted partner. There are many companies which can get you new fresh leads each day for your business. You could entrust the task of getting leads to such companies.
By doing so, you can save money on ad campaigns and training of staff. The job will be done by the lead service. And the time saved can be used to focus solely on increasing your sales. All you need to do is just sign up a contract with the lead generation company. Give them details of the types and number of leads you need every week or month. Payments can be made online as per agreement of both the parties.
Webmyne Systems is a leading generation company on the world stage. We supply real-time leads that convert fast as well as bulk leads to businesses as per their specific needs. To know more about our outsourced b2b lead generation services and pricing, you can talk to our expert today!