Want To Take Your Business To The Next Level? Know How To Promote Your Small Business On Social Media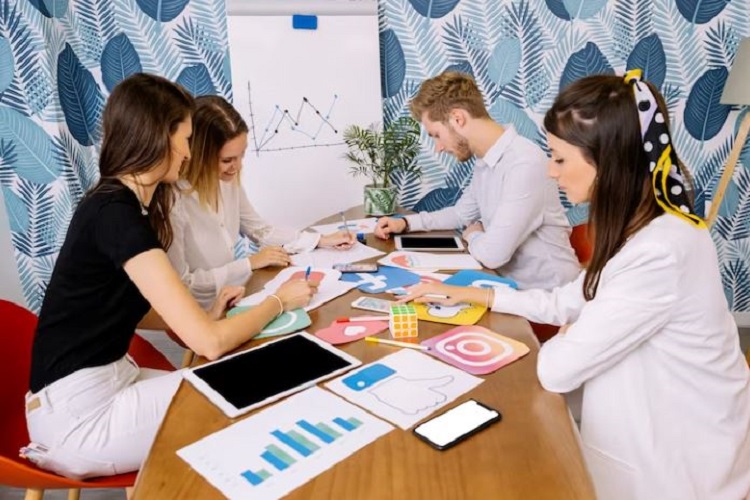 If you own a small business then it will take lot of time to build your brand. The only way to create your brand quickly is to have presence on the social media. The method requires less money and it is easy to promote your business or products in less time. Besides, the chance of winning over new clients is good and you can boost your earnings by leaps and bounds. There are millions of people across the world that use varied social media channels.
You can target these users to get new leads every day. But you need to have the best practices and also have proper strategy in place to reach out to the audiences. It may seem that it is easy to target users on the social media.
However, such a belief could be far from truth. To get good results, it is better to seek help from experts.
Are You Thinking, "How To Promote Small Business On Social Media?" Well Here Are 5 Top Reasons For You To Do So
If you are thinking, "How to promote my business on social media?" then you may be on the right track. There could be several for which you might think like this. But the most vital reason is that you don't want be left behind your rivals.
Let us have a look at some other reasons for which you need to use the social media to market your products and services.
1. You can expand your reach to new clients
It is hard to find new clients each day. On the social media news travels much faster than through the word of mouth. So, when post ads about your products and services you will get quick responses. More people will come to know what you sell. And many of them may buy your products or services.
2. You have the chance to build your product brand
It is easy to build your brand when your products are in the limelight. But to make sure that this is the case, you need to have a good strategy in place. The contents that you post on social media channels must draw people's interest. It is only then that the users will share them with their followers. Thus, if you think, "How to market a small business through social media?" then just keep this in your mind.
3. You can know your clients much better if you use data
You need to be aware that client behaviours keep on changing from time to time. If you study the past client data then you can see this. So, you can change your social media strategy at your will to get much better results.
4. You also have the chance to know what your rivals are doing
Your rivals might also have a social media presence. You can see what they do. Some things might work for them and some may not. The same applies to your business. It will help you to reshape your strategy.
5. You have the chance to build long-term relationships with clients
It is vital to have contacts with your clients over the long run. And use of social media platforms could be your best bet to do that. If you build good relationships with clients then it will help you to market your products and services in a much better way. This is because clients will share their experiences on the social media.
Learn From Our Experts How To Use Social Media To Market Your Business In The Right Way
To sum it up all, small businesses need to have a strong social media presence. It will help them to stay relevant to the times. You can't just have a profile on the facebook or twitter. You need to make sure that your target audience is active on those channels.
You need to create your profiles on all the social media channels. And to keep the audience active, it is vital that you post good contents as and when required. You need to know that you must expand your reach to new clients as soon as possible. It will give great results!
But the first step to that is to know as to how businesses use social media for marketing. It is then that you can work on having a strategy for your small business. So, if you want to take your business to the next level then it is time that you get started!
If you have any questions on how to promote business on social media then our experts will be happy to answer them. Webmyne Systems is a market leader in doing social media marketing. We also help others to learn this art. To know more about our services, contact us today!