Some Common SEO Mistakes To Avoid In 2023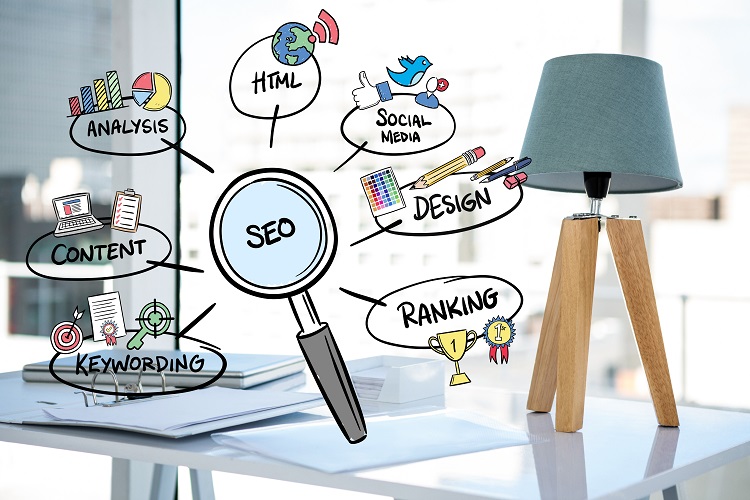 If you are about to start or are already running a digital marketing business, it is important that you have an SEO processes in place. It is SEO operations that can enable you to stay ahead of your rivals. And if SEO operations are done in the right manner then it will serve as your keys to success. But while handling SEO operations, there are certain mistakes which you need to avoid. Mistakes can lead to the doomsday and so, some precautions have to be taken for getting the best results with SEO. You must know that the year 2023 is coming up with new challenges for digital marketing businesses.
Why is Search Engine Operations (SEO) important for businesses?
You may wonder as to why SEO is so vital for your business website. Studies reveal that almost 18% of website visitors look for new queries in Google after they visit the first page on any website. And 75% of them don't even visit the second and third pages of search results. This means to get clients on a regular basis, it is crucial that your web pages rank high on Google search engines.
Hence, you need to make sure that your business website appears as the first site on Google search engines. If your business website ranks as the first site on Google search results then the chances of your website being noticed will increase greatly. That raises your chances of getting more customers and thus, boosts your revenues quickly.
7 Top SEO Mistakes To Avoid In 2023 As These Can Cause Harm To Your Efforts To Sell Products Digitally
Here is a list of some SEO common mistakes that you need to avoid in 2023
1. Poor Quality Local Search Optimization
Searches with local intent are handled in a different way by search engines than those with global keywords. So, it is important that you begin by using local keywords on your website's meta-title and even descriptions. You must also ensure that NAP (Name Address Phone Number) is mentioned uniformly on your web pages.
2. Habit Of Not Conducting A Website Audit
If you don't conduct site audit then the following technical errors may be observed. They will affect your business website.
⇨ Wrong data structure
⇨ Break down of links
⇨ Copying of contents
⇨ Poor quality JavaScript
⇨ Decrease in loading speed
A timely site audit can help you to re-examine your onsite content strategy.
3. Poor Quality Contents On Your Web Pages
Lowly valued or copied contents can lead to crashing of websites on search engines and you may be even penalized for the same. Readers know whether contents on websites are original or not. It is vital that you post top quality original and fresh contents on your site.
4. Broken Images And Absence Of Alternative Tags
When we talk about On-page SEO problems, alternative tags become important. The main reason why image contents on some websites don't show up is because of the wrong file path, file name or even extension. In these cases, the alt tag for an image will reflect the content image and function on the site.
It will be helpful if the algorithms creep into your website at a slow pace to push the keywords by indexing. But broken images or missing alt tags are mistakes that need to be corrected.
Read On To Know More On What Are The Common SEO Mistakes That Digital Businesses Make

5. Bad Customer Reviews On The Search Engines
If there are bad customer reviews on your web pages then it will discourage visitors from buying your products and services. To build long lasting bonds with clients and keep them intact, it is vital that you encourage them to give feedbacks by sending them a form.
6. Duplicate Metadata
If you are using company name as title on all pages on your website then it can damage the SEO. So, you need to avoid this at any cost.
7. Use Of Wrong Keywords And Keywords Stuffing
Never optimize generic keywords. Always optimize specific keywords as they will target genuine customers and not those who are not interested in buying your products.
Learn How To Avoid Making The Most Common SEO Mistakes In 2023
Among the most common SEO mistakes in digital content production is hiring of writers who write poor quality contents. It is better to engage the services of writers that can give value for the money which you will spend. We are having a team of top quality SEO content writers.
When poor quality contents with lack of proper keyword density are posted on web pages, they will not give desirable results. And the last thing you should do is posting of copied contents as readers are sharp in their attention. They won't be interested in reading the same thing again and again.
To Get Started For Knowing More About SEO Mistakes To Avoid In 2023, Keep Reading On
Now you have some idea regarding the common mistakes in SEO. It is time that you correct those so that you get good results for your business. The year 2023 has come with more challenges and so, it is vital that you don't leave any gaps in your SEO handling ways.
If you haven't paid due attention to your SEO till date then there is little need to worry. You can still start doing some things to overcome your SEO mistakes. Our experts will answer all types of questions which you may have related to SEO marketing. We will also keep you updated on the latest happenings in SEO.
We will also help you how to do digital marketing on various social media channels like facebook, twitter, linkedIn, etc. Through our SEO Experts, you might even learn how to conduct online marketing campaigns by emails.
Webmyne Systems is a leading SEO services provider. We have been in the field of SEO marketing for almost decades now. So, you can use our rich knowledge of SEO processes and experience for your business to get number 1 on google.
To learn more about what are some common SEO mistakes in digital content production, visit Webmyne Systems today!