Top 5 Free Best Content Creation Tools That Creators Must Use To Raise Their Earnings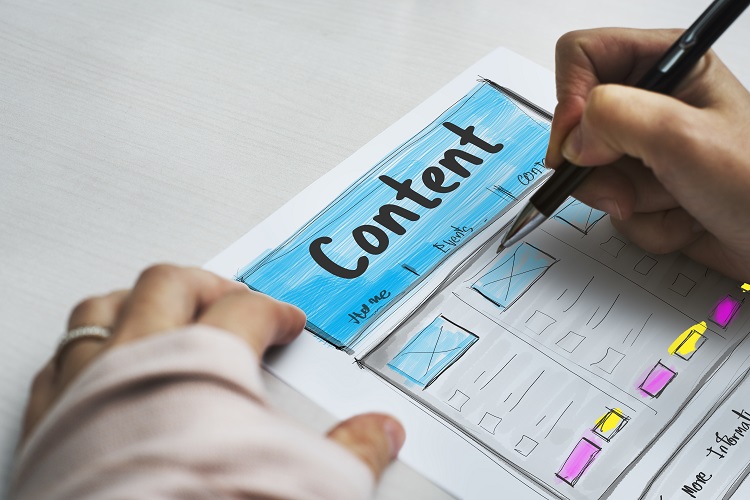 The main purpose of creating contents is to drive more visitors to your business website. This way you can generate better quality leads and boost sales. It has become hard to sell products and services as there is enormous competition in the market. So, if you don't create good contents on your website then it can be a hard struggle.
The pillar pages can't write themselves nor do the style guides for contents, articles, blogs, case studies or even contents that promote sales. It requires new ideas to create and produce contents that are appealing to visitors on websites. You can realize this goal by using technology to your advantage.
We are not talking about office software systems and hosting of websites as yet. These may be vital for digital marketing operations but our focus is just on the apps and tools which can be used to create good contents.
Know Why It Is So Important To Use The Best Free Content Creation Tools
It is never easy to market contents unless you use some tools and apps. And many of these apps and tools can be accessed free of cost online. These can be used for getting the content sausage ready.
Here is a list of some of the most popular free content creation tools and apps. These can be used to create produce and market your contents in 2023. They may help you to create the best contents for your business website. You can market them and earn more money.
The 5 Best Free Tools For Content Creation For A Successful Career In Contents
1. Grammarly
Many of you may think that it is easy to create a content which is free of mistakes. But it is not that simple to produce an error-free content. You will find the task difficult. The best way to ensure that your content is free of errors, use an online tool.
You can use Grammarly to check spelling and grammar mistakes when you write contents. It might also help you to check the tone of the content and ensure that there is no breach of copyright. The tool can even prove to be useful in checking typing errors in your content.
This is why Grammarly is one of the best free content creation tools for social media. By using it, you can make sure that there are no typing mistakes in your social media shares. You are sure to get good results!
You can consider it to be a great helping hand as it will make sure that your content is readable and is also free of mistakes. Grammarly can be accessed as a free version. But it can also be accessed as a premium version for which you may have to pay some money. You can learn about the pricing online!
2. Remove.bg
Remove.bg is one of the best AI content creation tools which you can use for removing backgrounds from images. The process is simple and may hardly take few seconds. If you use the lasso tool for erasing visuals it might take some hours. You can download this software. It is free and is also accessible by paid plans. Get a free demo online. To know the cost, contact us today!
3. Picktochart
It is hard to design a graphic which is attractive to the eyes. You will need a graphic designer for that purpose. But if you use Picktochart then you will not need outside help. It is a perfect tool for those who don't have any skills in graphic designing.
Picktochart is a web-based tool which can be used as to create the most attractive graphic designs. Thus, it will save you lot of time and money while visualizing the data in a graphic form. You can download this tool online within few seconds. It is free and is also accessible by paid plans. Get a free demo online. To know the cost, contact us today!

4. Adobe Premier Rush and Adobe Premier Pro
In both of these, you will have the best content creation tools for digital marketing. They can be of great help if you want to boost the conversion rates with video marketing strategy. This way you can bring in more revenues.
Premier Rush is a software tool which can be used to make the process simple. It is easy to use and quick. The monthly cost of using this program is just $9.99. Act to edit contents quickly and save time!
On the other hand, Premier Pro is best suited for those who create videos. But as this is a software tool which has a learning curve, a user may need to take a video course or Youtube tutorials. There are more features in this program and so, it is more capable than the Premier Rush. The monthly cost of using this program is just $20.99.
5. HootSuite
This is yet one more of the best content creation tools for social media. If you are a social media creator then this tool will help you to schedule your contents and manage them. It is a tool which will also help you to handle your content strategy on the social media.
HootSuite is another tool for social media creators used for content scheduling and management. You can manage your content strategy on the go for different social media channels. Thus, if you want a really good content strategy to manage the social media, HootSuite might prove to be of great help.
And if you are using an iOS mobile phone device then you will benefit even more. You can change pictures on your social media profiles as and when you want. Just make use of the bulk composer. Download HootSuite today. It is totally free of cost. Know more about different paid plans now!
All About The Use Of Best Tools For Content Creation Explained In A Nutshell
To sum it up all, you must have got some idea regarding the process to write contents for digital marketing businesses. By using the best tools for social media content creation, you can save lot of time and earn more money. We have given you brief idea of some tools.
There are many such tools that can be used for generating powerful contents on business websites. It is vital that you know more about these tools and the best way to do that is to talk to experts. If you use different content creation tools to write marketing contents, you can create and post top quality contents with minimum effort.
You have known about some of the result oriented tools for creating contents. But it will depend on your interests and content strategy as to how you can use these tools to get success in your career with digital marketing.
If you still wonder, "What are content creation tools" and how they can be used, contact us today!