New Mobile App Development Trends In 2023 - See If You Can Adapt To Them Now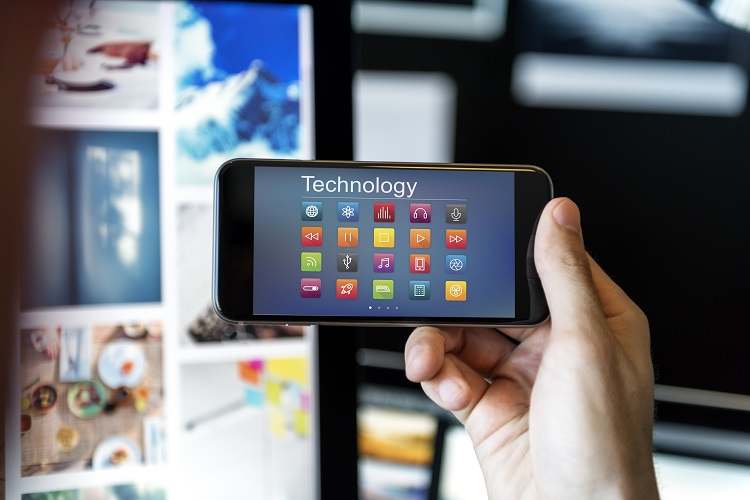 New trends in mobile app development have now come to the fore. The year 2023 brings in fresh hopes for mobile apps developers. But it is vital that they adapt to the new trends so as to taste success in their projects. You need to know that this way the mobile apps development business will grow at a steady pace.
It is the fast progress in technology that forces new trends from time to time. And the creation of good mobile apps is also an area which will undergo quick changes. So, you need to have an update on the latest trends in the mobile apps development business. This will help you to serve your clients in a better way.
And the same may be true for creators of contents for mobile app development so that they can take the brands to the next levels. All you need to do is just prepare yourself to adapt to the changes that will be forced by the new trends in mobile apps development. We have done some research that is based on facts and prepared a list of top mobile apps development trends. Our experts believe that these trends will be on top of the chart in 2023.
List Of The 5 Top Mobile App Development Trends That You Need To Know
The future of mobile apps development will shape up as per the trends in practice. These trends will help you to run your business much better. And you can also develop top class software programs that work best on mobile devices. So, you need to have a look at some of the key trends as they might help you to know something new. You can get fresh ideas for your success in the near future.
Here is a list of the top 5 mobile app development latest trends which you need to take note of.
1. You Can Make Use Of AI
It is one of the top trends these days. AI and machine learning tools can be used to develop the best mobile apps. Your experts can use them to create high class features in mobile apps. By using AI and machine learning tools, you can make mobile apps that can make custom-made ads and give suggestions for ecommerce. They may also detect motion and faces in the surveillance systems. Users can also get forecast the state of finances in near future or get help to detect diseases as well as suggest some treatments. You are learn more about best free AI content creation tools.
2. Use Of AR And VR Features
This is yet another mobile app development trend for making high class mobile apps. With AR and VR, you can create mobile apps which can impress clients and also amuse them. It is by now known that android smart phones can also be AR enabled. And their user numbers are expected to grow even more in 2023
3. You Can Build Mobile Iot Apps
With the Internet of Things or IoT feature in mobile apps, users can keep an eye on the readings in all the linked devices as well as their sensors. And users can also see live video footage as well as study data, build charts and get reports with the mobile app. So, this is also one of the top trends if you want to create good mobile apps.
4. App Must Help With Mobile Payments
This could be on top of the most current trends in mobile app development. The trend of doing business through websites has been growing fast all over the world. So, it is vital that the mobile app that you create has online payment options. Although online transactions have been there for quite some time now, the trend will continue in 2023 as well.
5. Cloud Based Apps And 5G Networks
The need to create cloud based apps which can work best on 5G networks is also on the rise. With cloud, you can stand to benefit a lot. The app will be safe to use and you can save money on hosting as well. There will be more computing power in the app, better data storage capacity and much more.
At the same time, the 5G network is changing the world of mobile apps. Its use is fast expanding and so will there be a need to create mobile apps that work best for mobile devices with 5G network.

Here Is Why You Need To Be Aware Of The Latest Trends In Mobile App Development
It is the clients' needs which drive the latest trends in building of mobile apps. Most of the people may need to use mobile phones to do their work, business, play games, watch movies and also to socialize. So, they want some really good experience on the mobile device at hands.
You need to track active users on a daily and monthly basis. This will help you to create the best mobile apps so that they will give good results to your clients. The data is crucial as it lets you know as to how much is the user engagement. It can also provide you the guidance on how to make changes or solve the problems in your mobile app. Your main aim is to increase the user base for your clients. If you adapt to the latest mobile app development trends then you can make sure that all the goals are met.
The time required to market mobile apps is of great value. So, there are quick releases in the market every year. This is due to the fact that developers make use of many types of platforms and tools to create mobile apps. Most of the testing of app modules is done by the tools which are automatic. Hence, the apps are quickly released in the market for sale.
Do You Want To Know More On New Trending Mobile App Development Technologies? You Can Just Talk To Us Today!
You need to know that the new trends in mobile app development come out due to the quick changes in technology from time to time. If you can adapt to the trends and use them then you will be able to create top class mobile apps. And if you can't then you will be left behind in the race for success. In such a case, it could be much better to seek help from experts.
Webmyne are among the leading companies that can assist you with your mobile app development work. Clients across the world rely on our services to get top class mobile apps. Besides, our team of web experts will also help you to adapt to the new trends in development of mobile apps and put them in practice. This way you will be on your track to sure success. To get started with your task, act now!