Full-Stack Developer Vs Software Engineer - Do They Do The Same Job?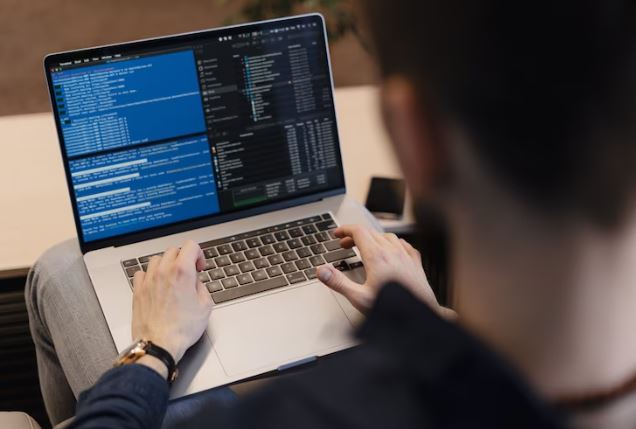 The topic on full stack developer vs a software engineer keeps raging on. Which one of the two is better? Well, their roles are different. You will know the topic better if you have some idea of what they do. Here we will give you a brief idea of their roles.
The main role of a full-stack developer is to:
⇨ Prepare a sketch and write code for websites and apps
⇨ Interact with customers and work on building databases
⇨ Work on app programming interfaces (APIs) and servers
⇨ Use languages like CSS, Html and JavaScript to write codes
The main role of a software engineer is to:
⇨ Design and create the structure for a website
⇨ Do changes and uphold the active code base
⇨ Test the software and check if there are issues
⇨ Set-up the software in the client's environment
Thus, there are some differences in their roles. We will see how they differ.
Full Stack Developer Vs Software Developer - In What Ways Do They Differ In Their Roles? Find Out Here Now
You can see that a full-stack developer has some of the most critical tasks at-hand. He has to put in order and manage all the work related to database. It is a big task in itself. Besides, it is his job to maintain lists of clients and programs that are required to create web pages and apps. So, it can be deduced that a full-stack web developer needs to have more skills than a software engineer.
Now let us see what the duties of an engineer are. He designs and creates software apps. But at a time, he takes care of only one single project. Thus, an engineer's job is more mission based than that of a full-stack developer's job. He has to focus on only one thing at a time. A full-stack developer has many things to do. So, his job is more demanding than that of an engineer.
Full Stack Web Developer Vs Software Engineer - Which Of These Two Will Stand To Gain More?
If we talk about the full stack vs software engineer topic then you need to know that both of them are in demand. But the demand for full-stack developers is growing fast. Let us see the main reasons for this.
Here are some reasons for which the need for full-stack developers is growing fast.
A full-stack developer knows the process of web development in and out. And he also has the technical know-how to use framework languages. So, he is in a position to build websites and even create top class apps. An engineer can only build apps for the desktop.

A full-stack developer is an expert. This is due to the fact that he has easy access to tools that are used to build both front-end and back-end of websites. This helps in saving time in the web development process.

Full-stack developers create trial products with client approval. But software engineers follow a step-wise process to build web apps. This takes a lot of time to complete the project.


Full-stack developers are experts at building top class apps. They have the knowledge of varied types of languages that are needed to build frameworks. If you talk about software engineers then they are experts at building software programs. But if a full-stack developer also has a similar academic background, he can do the same role.

Full-stack developers can lead a team of experts. They can take care of clients and also manage the database at the same time. But engineers will just work with other team members to complete a project.

Full-stack developers can create top class web apps which have multiple features. The apps that are built by engineers are more user-centric. They will have certain curbs.
To sum it up all, both full-stack developers and software engineers are in great demand. But it will be better if an engineer also learns about full-stack and software development. You need to know that both start-ups and big companies need full-stack developers for their projects. They are high-salaried employees. it is just that you need to do some spadework to kick start your career. Get started now!
There are ample job opportunities in the market for full-stack developers. And the demand is set to grow even more with each passing day. So, it is better that you take training to be a full-stack expert. You can do so even if you are an engineer.
Software Engineer Vs Full Stack Developer - So What Do You Want To Be? Just Think About It Today!
You now know that the role of a full-stack developer and that of an engineer differ from each other. To be a full-stack developer, you need to be M.C.A. So, you will have the knowledge of the varied types of languages, which you can use, to build frameworks for websites.
But even engineers can be good full-stack developers. They just need to take up a training course for learning full-stack web development. One can learn the skills that are required for this purpose from training. There are numerous institutes which provide the training to become full-stack web developers. But to raise your job prospects, it is vital that you choose the best institute for training.
Webmyne Systems provides this course to aspirants. With our training you can learn the skills that are needed to be a full-stack developer. To know more about course fees, you can just contact us today!