Why You Need To Have A Good Website For Your Business? How Much Does A Web Design Cost?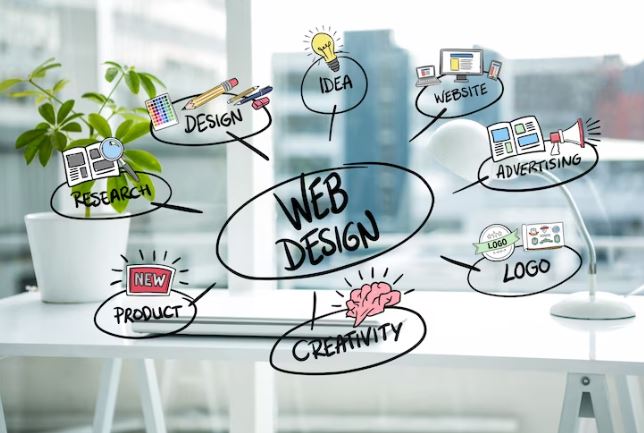 More and more people now need websites for their business or for their own self. But few know as to why they require a website. You need to know that the world is fast going digital. So, if you have a website then it will be easy for you to reach out to your probable clients. However, it requires right know-how to build good websites.
What is the need to have a website?
1. It serves as bridge between you and the audience at large.

2. It can help you to gain trust and thus, make your business more dependable.

3. It will help your targeted viewers to learn more about your products and services.

4. If the website has a good design then it will help to on top of your business rivals.
Now we come to the question, "What does web design cost?" Well, only our experts could tell you more about that.
First Read This Before You Think How Much Does Web Design Cost For Your Business?
You may want to know as to how much does a web page design cost. Well, it will depend on the age and size of your business. We base our website design and web development costs in the following ways.
1. Start-ups
The average cost to build top class websites for start-ups could be in the range $3,000 to $5,000. But if you just want to maintain an online presence then the cost will be much less. You need to know a business website is a great way to reach out to clients. So, make sure that you spend more as it will help you to accomplish your goals.
2. Small businesses
These can be broadly classified in to two classes as under
⇨ For small companies that generate less revenue, we suggest that they will need to outline a budget at the start. From the budget, 30% of the funds will be needed to design and develop website. The rest of the 70% funds will be required to implement marketing strategies. Our main focus is to optimize the landing pages and do SEO work to boost lead conversions.
Are you still thinking, "How much should web design cost you?" Just read on to learn more about the subject.
⇨ For small companies that generate more revenue, we suggest that they will need to outline more funds in their budget. This is because their websites will require new pages and apps to draw clients. Besides, there will be a lead generation process in which leads will have to be captured, nurtured and their progress needs to be tracked. To capture leads, contents, SEO, social media and PPC will be used. So, the business website will need a growth driven design. All such things requires lot of money to be spent.
⇨ For medium and large companies, the budget for website design and development will be high. Our experts make sure that such websites give high performance so that they are ranked on top of the search engines. The focus will be on making further improvements as well as to promote products sales with inbound marketing skills. You can talk to our experts to know more about the web design and development costs.
Webmyne Systems also offers website design and development services on an hourly basis. So, if you want to know how much does web design cost per hour then can just contact us online!

Learn More About How Much Does Professional Web Design Cost - Just Talk To Us Today
If you have a good website design then it will make a big impact on visitors. But to make sure that your business website attracts probable clients, you need to do some homework. It is vital before you are out to hire services from experts to get your website job done.
To create a good website, web experts need to have the knowledge and skills that are required for building a custom site. Besides, website developers must also be able to write codes that work best for frameworks such as CSS, JavaScript and Html. It is only then that you can think of how much does web page design cost.
The main goal of having a responsive website is to get business for you. You need to know that receptive websites draw traffic quickly. And reliable website developers can also handle SEO to make sure that your website is in top ranking on search engines.
Webmyne Systems can design and develop the best website for your online business. We will even take care of your SEO and digital marketing processes that are vital to put your products on top of the list. To learn more about our services and pricing, you can talk to our expert today! Just get started now!