Why Is Mobile App Important For Business? Assess Need For A Mobile App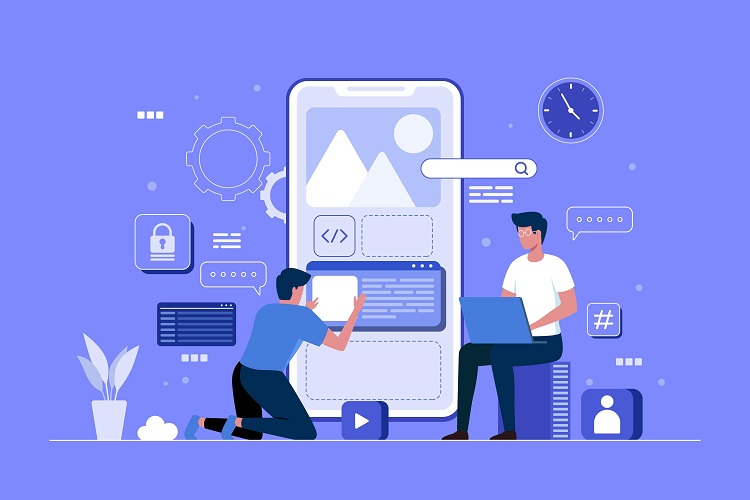 Many of you may wonder as to why your business needs an app? Well, the main purpose of any business is to build its brand of products and services, expand its audience base, increase product sales and earn more revenues. One of the ways to attain these objectives quickly is to have powerful mobile applications. Mobile apps have the capacity to reach out to new target audiences every day and thus, expand your reach to new customers. This benefits online businesses in a big way.
Why Do We Need Mobile Apps For Running Business?
Analyze Your Needs Today!
Today there are millions or possibly billions of SmartPhone and iPhone users the world over. They keep downloading mobile apps for knowing more about different types of products and services as well as their pricing. It is estimated that around 80% of the world population uses varied kinds of mobile devices for doing online shopping of products and services, booking taxis, buying tickets, etc. It is these findings that make it essential to have mobile apps for running your business and raise your earnings quickly.
Webmyne Systems is one of the premier web apps development companies that enable businesses online in revamping their sales strategies by building mobile applications which can be effectively used for targeting customers across the globe. Learn more about why having mobile apps has become so important and they are helping in running online businesses and increase revenues faster.
Why Mobile App Is Important For Business?
Your 9 Top Reasons To Explore The Possibility Of Getting A Customized Mobile App
Here are some top reasons that you must know to gain an insight into the importance of having mobile apps to run your online business.
1. Raise Brand Visibility: Digital marketing campaigns can be conducted for effectively targeting potential customers. Your products/services will be displayed on mobile screens and this will increase brand visibility.
2. Nurture Client Loyalty: With mobile apps, it is possible to provide personalized solutions to every client. By providing promotional discounts or rewards to previous clients, you can also raise client loyalty if they purchase your products through mobile applications.
3. Build Product Brand: Mobile can enable you to offer personalized attention to every single client so that you can deliver the right type of solution as per client's needs. This will guarantee rich client experience and also help you to retain your customers thereby enabling you to build your product brand.
4. Value For Customers: Mobile apps are not only useful in promoting your brand but can also create value for your clients. Cash back, coupons, referral bonuses, etc. via loyalty programs are useful in keeping customers engaged in real-time.
5. Client Engagement: For increasing client engagement, you can send new product notifications, sales notifications, reminders, etc. on mobile apps. This way customer will be aware of different plans or schemes that you provide by using mobile apps in their SmartPhones or iPhones.
6. Direct Marketing Channel: Mobile apps serve as an efficient digital marketing method as they directly connect to clients. Push notifications on applications catch customers' attention and make them aware about discounts and special offers.
7. Ensure Reduction Of Costs: With mobile apps, operational costs get significantly reduced for online businesses. Personal details of clients, client data, application forms, work orders, etc. can be saved and stored with ease.
8. Raise Business Profitability Customized mobile apps development services have enabled business houses in creating online market places on-demand. Since, customers can directly access products and services over mobile phones; it has helped business houses to boost their earnings much faster.
9. Improved Customer Services Mobile apps can also help in bettering customer services. Client requests can be processed quickly and information about products/services can be shared over social media or through blogs which is easily accessible by customers through mobile apps. This is instrumental in ensuring greater level of customer satisfaction.
Why Mobile Apps Are Important For Your Business?
Some Tangible Benefits
It is needless to say that mobile apps are helping major industries to make inroads into hitherto unexplored areas of development as well as advancement. Now let us have a look at how some of the major industries are using mobile applications to further their business sales and propel growth faster.
Why Are Mobile Apps The Next Big Thing?
Here's How They Have Benefitted Industries
1. Retail Industries
They have the chance to instantly connect with a substantially large number of probable customers as mobile apps have user-friendly interfaces. Besides, clients can get quick and total information regarding products and services through retail business apps.
2. Manufacturers
Manufacturing industries also make efficient use of mobile apps that cater to their unique business needs. Authorized employees can access details of raw materials stock and inventory, deliveries, shipments, etc. by using mobile apps. This helps in boosting overall employee productivity, managing resources better, preserving accurate data and hasten the decision making process as well.

3. Insurance Companies
Mobile apps have helped both agents and insurers to reduce paperwork drastically as all information relating to customers (policyholders) and their documents can be easily stored in the applications.
Why Are Mobile Apps So Popular??
Is It Because Other Sectors Have Also Benefitted? Just Think About It Now!
4. Service Providers
The entire service industry is the biggest beneficiary of mobile applications ever since it has stepped into the "digital mobile app era". Rapid changes are being ushered in by on-demand apps and service providers have all answers at their fingertips when consumers ask them questions. Salons, electricians, technicians, car repair services, etc. all stand to benefit from mobile apps. This way mobile application development has ensured steady growth for the service industry.
5. Healthcare Industries
Even the healthcare sector is able to provide quality services to patients by effectively using mobile apps these days. Patients can book appointment with doctors over mobile devices and there are reminder applications for medicines, habit tracking and telehealth mobile apps as well. The aim is to serve people (patients) better and mobile apps development ensures that.
6. Education Industry
During and post the COVID-19 era, mobile apps development technology has now brought wonders to the education industry too. It is now possible to download training course materials, books by using apps and students can even give online exams or tests for different subjects and learn virtually by attending live online classes tutored by educators.
To know why mobile apps are so popular and how you can get the best web applications at the right price, talk to experts at Webmyne Systems today!