How Much Does It Cost To Build An Ecommerce Website?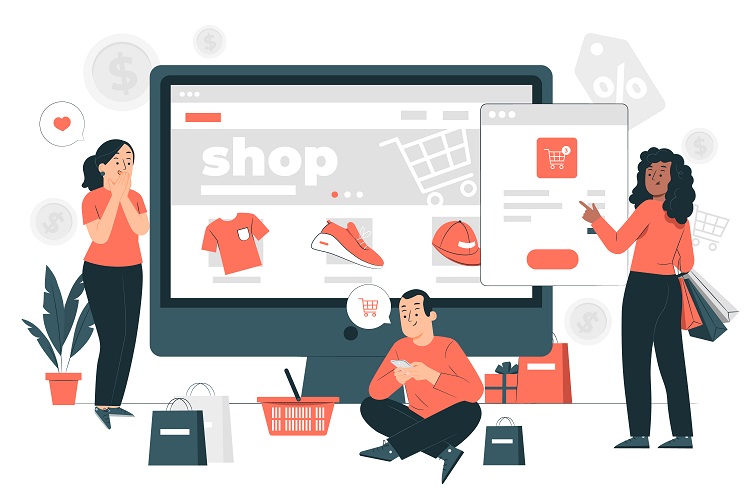 The first step to start any digital business is to determine the cost to build ecommerce website. You need to know that ecommerce businesses can be in different forms as under:
1. Business-to-Business (B2B) - Facilitates sale or exchange of goods/services between two business entities.

2. Business-to-Consumer (B2C) - Facilitates sale or exchange of goods/services between businesses and consumers.

3. Consumer-to-Business (C2B) - Facilitates sale or trade of products/services from one consumer to another consumer. eBay, Etsy and OLX are classic examples of such ecommerce business websites.
With this knowledge, you can calculate cost to build an ecommerce website.
How Much Does It Cost To Build A Ecommerce Website? Just Find Out Now
Learn How To Determine The Cost For Building Your Own Ecommerce Business Website
The overall cost to build a result oriented ecommerce website will depend on a host of factors as mentioned below:
1. Ecommerce website design costs

2. Add-ons as well as Extensions costs

3. E-commerce website hosting costs

4. Costs for processing of payments

5. Total cost of building the website

6. Costs for growing your ecommerce business
Besides, the overall cost to build an ecommerce website for starting an online store will also depend on the type of platforms and software programs that you choose for creating a responsive solution. The most popular platforms of powerful ecommerce websites are as under:
1. BigCommerce

2. Shopify

3. WooCommerce
So, to begin with, you must calculate the overall cost to develop an ecommerce website and even have knowledge of the techniques to save money by making some smart choices.
To learn more about building an attractive ecommerce business website online, talk to one of our experts today! We will be happy to assist!

Webmyne Systems enjoys a great market reputation is a leading web application development services company. We have been in the business of providing customized turnkey solutions to clients across the globe for the past two decades. Hence, with our specialist assistance you can calculate the exact cost for an ecommerce website building exercise so that you effectively plan out a workable budget. You can fully rely on our knowledge and expertise to design and develop advanced website development solutions that work best for ecommerce businesses.
Why Choose Our Web App Development Help To Build Ecommerce Websites?
1. We help them to first understand how much does ecommerce website cost by exploring several options and features in detail.

2. With our expert assistance, you can save lot time, energy as well as money not only while creating a customizable website but we also take care of its maintenance at the most affordable price rates.

3. Our team of web designers, developers, programmers, engineers and consultants have detailed knowledge and experience to create advanced solutions that are extendible by leaps and bounds.

4. As qualified web professionals do the job, it helps in maintaining effectiveness and efficiency of various work processes of your ecommerce website.

5. We provide round the clock maintenance and support services to our clients which ensure that their ecommerce websites run well on a consistent basis.
Determine How Much Does It Cost For Ecommerce Website Building Exercise In A Nutshell
The average cost to build an ecommerce website may depend on the following factors:
1. Website design and development - Starts at $160 + professional logo charges $250

2. Add costs for additional features like payment gateways, live chats and UPI integration

3. Charges for contents, which is a vital factor for success of online platforms, start at $1,500

4. The charges for website responsiveness and maintenance start at around $1,000 or more per year
Thus, the average cost to build a successful ecommerce business website may be $3,000 onwards.
To know more on how much does it cost to build ecommerce website, contact us now!